If you are a business owner, you know how important it is to create your website and have it up and running. One of the first things you have to do is build your website; to do that, you will need the help of web hosting services.
Netbox is one such service provider that offers a stable and scalable hosting solution in Norway, In this article, we will do a detailed Netbox Review, so you don't have to wander around.
About Netbox
Netbox is a Norwegian-based web hosting company and has consistently been one of Norway's top hosting solutions providers.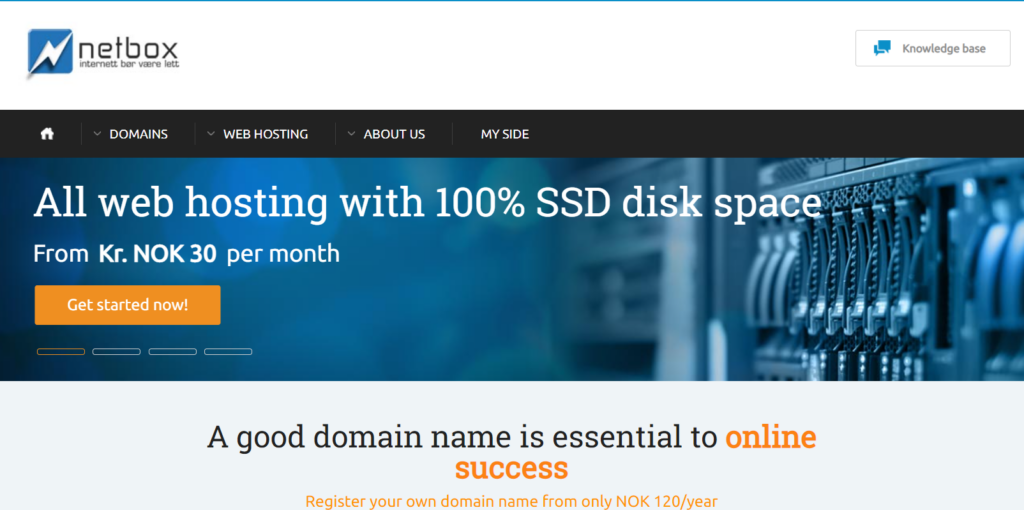 Their services and products are geared toward making the web hosting experience for their clients as easy, user-friendly, and modern as possible.
Test & Analysis
We tested Netbox on multiple parameters such as user experience, security, and support, and hereinbelow are the results and reviews of our tests and analysis.
User Experience & Ease of Use
Netbox uses cPanel as its server control panel, allowing you to manage all functions within your web hosting account easily.
You can create new email addresses, manage files on your website, install/remove software in your account using Softaculous, create/administer/delete databases and rights, manage backups in your account, and do much more.
Netbox Customer Support
Netbox offers decent customer service, but it is a little limited as they can be reached only via-
However, the support staff is very professional, diligent, and dedicated to solving any problem that might arise with your servers.
Security Analysis
Netbox offers great security against malware, viruses, and DDoS layer 4 and 7 attacks on the server. Additionally, they offer free SSL certificates that further add a layer of protection to your websites. With all these security features, you can be sure that your website operates in a safe and secure environment.
Key Features of Netbox
Here are some of the noteworthy features offered by Netcup:
You can use Netbox to register, purchase domain names, and even transfer them. You will also receive a free SSL certificate with each new domain purchase. If you already have a domain, you can use the migration services to transfer it wherever you want. They also have tools like RVSite Builder to help you rebuild your website in case of an emergency.
Netbox offers several third-party applications like cPanel, LiteSpeed, and Softaculous. cPanel is the control panel they use to manage their servers. LiteSpeed is a server technology designed to speed up servers, and Softaculous allows you to install scripts on your server easily.
Netbox provides automatic software upgrades which keep the different applications and software on your website up-to-date and performing at their best capabilities.
Types of Web Hosting Netbox Offers
Netbox offers the following types of web hosting services:
Netbox Domain
Netbox offers domain registration and migration services if you already have a domain. Domain name registration, acquisition, and even transfer are all possible with Netbox.
Each new domain you buy comes with a free SSL certificate as well. You can move an existing domain wherever you'd like using the migration services.
Netbox Pros & Cons
Hereinbelow are some of the major pros and cons of Netbox.
Pros
Amazing third-party apps 
LiteSpeed technology for fast servers
Choose from various website creators and managers
Affordable and user-friendly hosting plans
Cons
Limited support system
No money-back guarantee
FAQs – Netbox Review
Is Netbox Reliable web hosting?
Yes, Netbox is a very reliable web hosting company and has been in business for over two decades. It is one of the best web hosting companies in Norway.
What kinds Of Hosting Plans does Netbox Offer?
Does Netbox offer a free Domain Transfer?
No, you need to pay a nominal fee for transferring domains on Netbox.
Conclusion – Netbox Review
Overall, Netbox is a reliable web hosting company, that provides amazing services and IT solutions for everybody.
They have several modern and popular web hostings software like WordPress, Softaculous, and more while being affordable. We hope you found this Netbox Review helpful.