Memset is a cloud hosting provider based in the United Kingdom, offering various services for SMEs and large enterprises, including cloud VPS, dedicated servers, security services, object storage, and cloud IaaS. It is one of the most used cloud hosting providers in all of the United Kingdom.
In this Memset review, we will inform you about its multiple plans and prices with their real-time performance through our analysis. This article will tell you everything you need before purchasing plans from Memset.
About Memset
Memset is a family-owned company with over 2000 customers from the private and public sectors. Memset was founded in 2002, and they have since then become one of the best cloud hosting providers in the United Kingdom.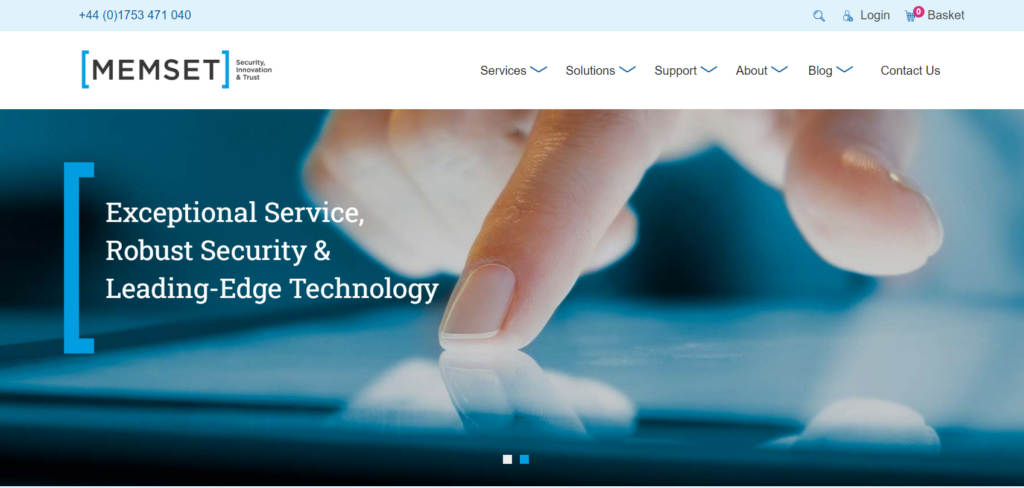 They offer high-end web hosting solutions using powerful, top-of-the-line Dell hardware and open-source technology.
Test & Analysis
Refer to the following points for the analysis of the services provided by Memset.
User Interface & Ease of Use
Memset uses cPanel to control its servers, which is the industry standard for web-based control panels. It includes features like an FTP manager, file manager, raw access logs, and domains. It has an easy-to-use and intuitive user interface, making it easy for beginners.
Memset Customer Support
Memset offers excellent customer support 24/7, and the support team is knowledgeable and courteous and handles all queries with the utmost patience and professionalism.
They also send out surveys to their customers to understand how satisfied they are with the company's services and then improve on that feedback. You can contact them via phone, live chat, email or a ticketing system.
Security Analysis
Memset offers top-of-the-line security services for its servers, like firewalls to protect servers from all kinds of malicious hacking activity, DDoS, and brute force attacks which can lead to server downtime and data thefts.
They also offer intrusion detection to monitor changes to the configuration and binaries, preventing hackers from making any changes.
Key Features Of Memset
Here are some of the main features offered by Memset.
Environment-Friendly Hosting
Memset hosting is the first web hosting service with a net zero Carbon footprint. They continue to strive for their objective of environmental protection.
99.99% Uptime Guarantee
Memset offers a 99.99% uptime guarantee for all its hosting plans, thus ensuring that your website is always available for customers!
Data Centre Redundancy
All data centres from Memset maintain an N+1 data redundancy, ensuring that your data is protected against accidental system failures.
They have also implemented physical security features like fire suppression systems, regular failover testing of electrical and mechanical systems etc. Thus, Memset does more than enough to ensure that your data stays protected against several possible system failures.
Types of Web Hosting Offered by Memset
Memset offers various web hosting solutions, including:
Memset Pros & Cons
While testing out the services provided by Memset, here are some of the pros and cons we found.
Pros
30 days of the maximum trial period.
They have a great uptime guarantee
Amazing customer support
Cons
Support tickets are resolved only during office hours.
Standard Cloud VPS comes with no support package.
FAQs – Memset Review
Does Memset also provide Networking Services?
Yes, Memset also offers networking services.
What type of security practices does Memset use in their Managed plan?
Memset uses firewalls and DDoS protection software in its managed plan.
Conclusion – Memset Review
Memset's hosting solutions are designed specifically for businesses and large enterprises that have the most stringent security and compliance requirements. They offer excellent web hosting solutions and are trusted by over two thousand public and private sector companies.