You are on the right page if you are looking for simplicity with speed and security in a hosting service provider. Here we are with a suggestion that will help you with your hosting tasks most easily.
KemuHost is a hosting service provider with a small yet efficient range of hosting plans. However, this hosting platform offers numerous other services than hosting, such as servers, domain names, etc.
Let us now dig deeper into this KemuHost Review.
About KemuHost
Based in India, KemuHost has about five years of experience in the hosting industry and has been providing its services to thousands of users across the globe through its 24/7 operational servers.
This hosting platform offers a small range of hosting plans. Besides, it also offers VPS solutions, servers, SSL certificates, domain names, etc. This KemuHost review will look at its services and how it satisfies your needs.
Test and Analysis
Now it's time to test the services offered by this platform as we continue this KemuHost review.
User Interface & Ease of Use
As we mentioned earlier, KemuHost is excellent for those looking for simplicity in their hosting plans. Here you get an interface consisting of cPanel, meaning it will be straightforward to navigate through tasks whether you are a beginner or an expert.
KemuHost Customer Support
Customer support is another aspect to be considered while examining a hosting platform. With KemuHost, you reach out to the customer support team through live chat, tickets, emails, etc.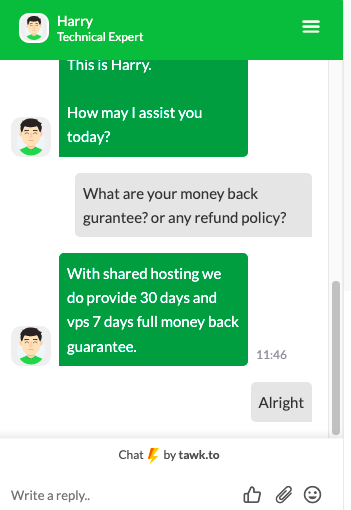 You might not always get a response immediately, but KemuHost does notify you with an email about your ticket's status.
Security Analysis
Security, as you may know, is essential whether it's your jewels or your data. So to keep your data safe on KemuHost, it offers SSL certificates, hack and malware protection, and DDoS prevention. Therefore your data is kept secure at all levels.
KemuHost Data Center Location
The data centers of KemyHost are located in:
Core Features of KemuHost
Now let us look at the details; the key features of this platform in this KemuHost review.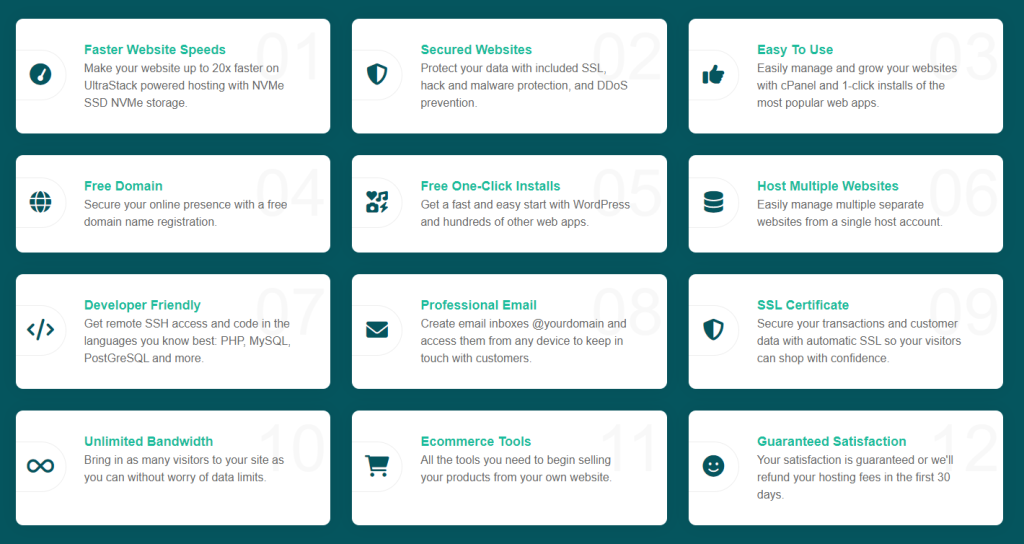 Free Website Migration
If you already have a website and want to switch to a better hosting platform such as KemuHost, do not worry about the cost and hassle. Here you can get your website migrated for free and hassle-free. 
Free Domain Name
To secure your online presence and name, you must have a domain name registered. Domain name registration could cost you a lot but not with KemuHost, as it offers one free domain name registration with ist hosting plans.
1-Click Installs
Applications are a great way to speed up your hosting tasks and make them more accessible. But how do I install them? Might it be a lengthy process? Not with KemuHost, as it helps you install hundreds of applications within clicks.
Types of Web Hosting KemuHost offers
KemuHost offers the following hosting plans:
KemuHost Hosting Pros & Cons
Now comes the list of pros and cons of this platform in this KemuHost review.
Pros
Free domain name
Unlimited bandwidth
30-day refund policy for shared hosting
Cons
Slow customer support
Only 7 days money back on VPS services
KemuHost Domain
Let us now look at the domain-related services offered by KemuHost.
Register a New Domain
On KemuHost, you can register a domain name at affordable prices and with reliability as this platform is a certified domain name registrar. Also, you get a free domain name with the hosting plan you buy. 
Transfer a Domain
If you already have a domain name, do not worry about losing it or any of your data; as with KemuHost, you can also get your domain name transferred to it. Also, the cherry on top is that you get to renew your domain name for another year by moving it to KemuHost.
FAQs – KemuHost Review
Which Type Of Plans Offer By KemuHost?
KemuHost offers VPS hosting, web hosting, and Windows hosting. Apart from these, it provides servers, domain name registration, and transfer, SSL certificates, etc.
Does KemuHost Offer Multiple OS?
All of KemuHost's Web Hosting servers run with CloudLinux OS and LiteSpeed web server.
Does KemuHost Provide Managed Window VPS Server?
Yes, KemuHost offers managed-to-host, and a Windows VPS server is one of its services. The plan's cost starts at about $15 a month.
Which Type Of Control Panel Offered By KemuHost?
KemuHost primarily offers cPanel on its hosting plans, making your hosting tasks less challenging and easier to understand.
Conclusion – KemuHost Review
We may now end this KemuHost review and list the best and not-so-great things about it. This hosting platform offers customer support through multiple channels, but the responses are not always quick, but you get to know what the status of your ticket is.
However, here you can expect good speed, security, and many features to make your hosting smooth. So overall, it could be called a good buy.