Finding a hosting platform that offers numerous services required to build and host a website will be expecting a lot from you financially. However, this is not always the case; we could give an example.
Domeny.pl is a hosting service provider that offers you a variety of services, including a website builder on its platform. This hosting platform is exceptionally pocket-friendly and does the job with efficiency.
Let us learn more about this platform as we continue this Domeny.pl review.
About Domeny.pl
Domeny.pl has been in business for about two decades now and doing pretty well at offering its services across the globe. This hosting platform is based in Poland and uses Polish on its website.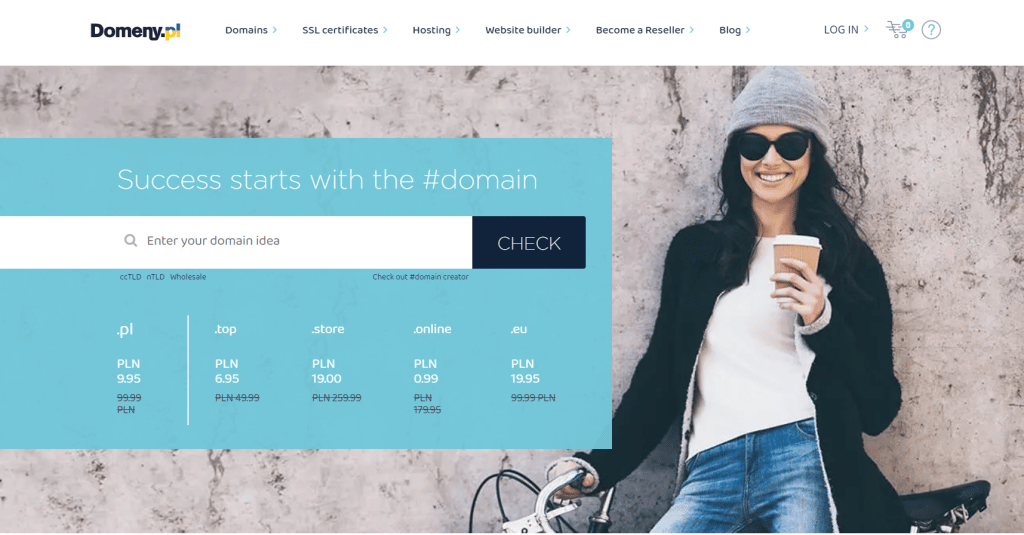 Here, you get to access lots of website-related services. Some of the services offered here include website builder, numerous hosting plans, domain names, SSL certificates, and the added benefit of affordability.
Test and Analysis
Testing hosting is crucial before you make a decision, which is precisely what we will do in this Domeny.pl review.
User Interface & Ease of Use
As mentioned earlier, this web hosting platform is based in Poland and thus uses Polish which could become a language barrier for some users. However, coming to the technical stuff, this platform is not difficult to understand due to the presence of an easy-to-use dashboard.
Domeny.pl Customer Support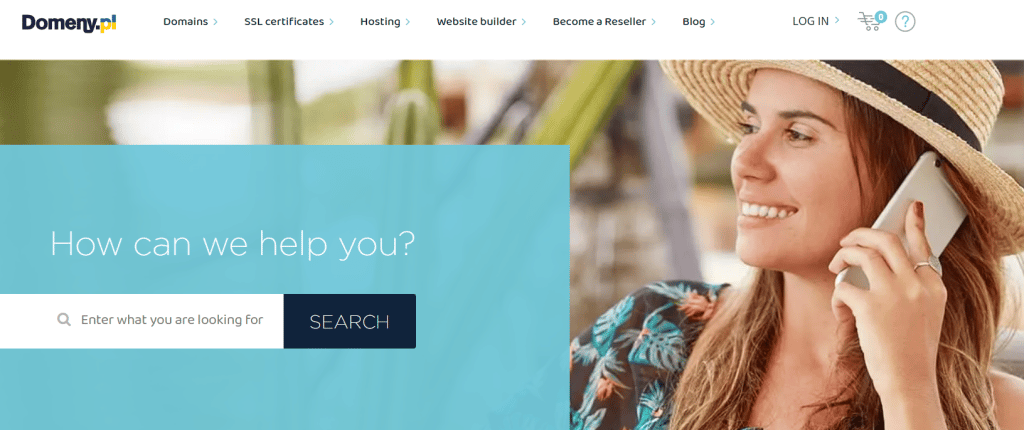 Domeny.pl has a reliable and easy-to-start customer support system. This hosting platform begins the customer support through its tutorial content, where you can find many how-to-do blogs. You can contact them through calls and support tickets if you still have doubts.
Security Analysis
The security of your data is assured with Domeny.pl, especially if you are using a more extensive and advanced hosting plan. This hosting plan offers you security features such as SSL, backups, malware scans, SiteLock, etc. 
Key Features of Domeny.pl
Now it's time to list the key features of this hosting platform in this Domeny.pl review.

Website Builder
Looking through the website options to buy or hiring a professional to build one could be exhausting. However, you do not have to do any of those with Domeny.pl as this hosting platform offers you its home-built website builder.
DDoS Protection
To keep your data safe from any third-party threats, you must ensure the complete security of your data. That is exactly what Domeny.pl does. This hosting platform offers you DDoS protection, which keeps your data safe at all costs from DDoS attacks.
1-Click CMS Installation
Installing CMSs or applications on your hosting can do a lot of good for you by reducing the hardship involved in your hosting tasks. Therefore with Domeny.pl you get to install numerous CMSs within a click.
Types of Web Hosting Domeny.pl offers
Some of the hosting plans that Domeny.pl offers are: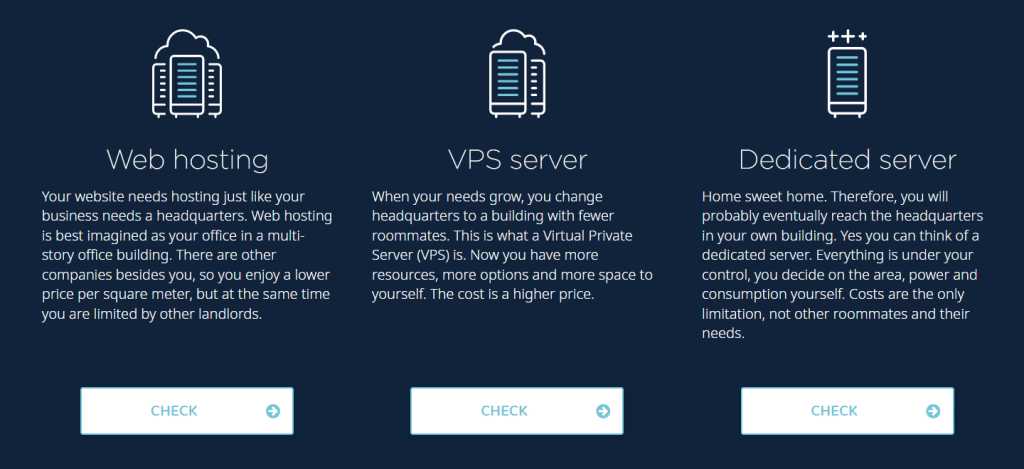 Domeny.pl Domain
Let us now look at the domain-related services offered by this platform in this Domeny.pl review.

Register Domain
As the name suggests, Domeny.pl also offers domain registration services. Here you can register domain names at pretty economical prices and with ease. Also, you get a free domain name with its hosting plans.
Transfer Domain
If you already have a domain name, you still have the option to move it to Domeny.pl. You can do this by following their guide on transferring a domain name or asking for the customer support team's help. However, additional charges may be applied. 
Domeny.pl Hosting Pros & Cons
The pros and cons of this hosting platform are as follows:
Pros
Affordable hosting plans
Free domain name
Good uptime
Extended Backup 30 days
Fast page loading
Cons
Language barrier for many users
Additional charges on some services
FAQs – Domeny.pl Review
What are the main features of Domeny.pl?
Some of the key features of Domeny.pl are website builder, DDoS protection, free transfer, backups, etc.
How to check if a domain is free?
You can check whether a domain name is free or not on the Domeny.pl platform.
How much does Domeny.pl, cost?
The cost of Domeny.pl depends on the plan that you buy. The cheaper the hosting plan is, the fewer the features are, and vice versa.
Conclusion – Domeny.pl Review
We can now discuss the good and bad of this hosting platform as we conclude this Domeny.pl review. This hosting platform offers many affordable hosting plans, but you might miss out on many features.
However, the pricier plan could offer you a lot more, especially when it comes to the security of your data. Also, this hosting platform could cause a language barrier for many users, but that could be overcome and worked upon easily.