In search of a service that provides you with decent customer support and many options to choose from? We might have a solution for you.
BanaHosting fulfills the aforementioned needs and provides other attractive features like the Softaculous installer.
Today in our BanaHosting review, we will discuss various aspects of this hosting service to help you make an informed choice about this hosting provider.
About BanaHosting
BanaHosting promises to provide support and reply to tickets within 10 minutes of you sending them. They offer an all-around set of services, including Web hosting, VPS & Dedicated servers, domain-related services, and so much more.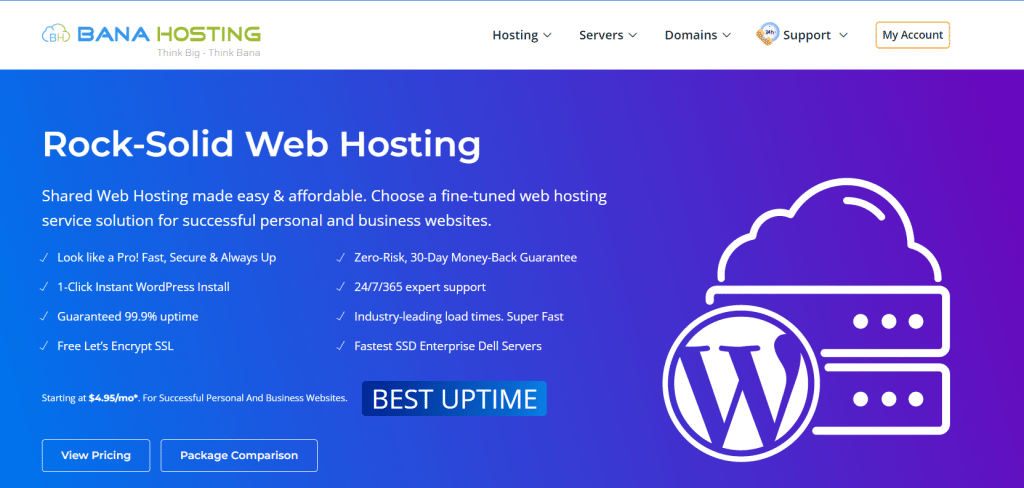 Founded in 2007, BanaHosting is a web hosting provider primarily serving Spanish and English clients. Its data centers are present in the USA and the UK.
Maintaining a decent position in the web hosting market, BanaHosting has survived for so long due to its reliable web hosting services.
Test and Analysis
Now it's time to test the services offered by this platform in this BanaHosting Review.
User Interface & Ease of Use
The first and foremost important part you should look into in a Hosting service is their User Interface, as a good one will make your work fast and efficient.
With cPanel and Softaculous Premium, BanaHost has curated a pretty promising Interface. They also have a 1-click Installer so you can get up and running with your website as soon as possible.
BanaHosting Customer Support
Another thing to look for in a Service is its Customer Support. A company's true colors can be seen in how they treat its customers. So, good customer service partly tells you how a company is.
BanaHosting can be contacted by their ticketing system. They claim to have staff with an average of 5 years of experience and promise to respond within 10 minutes from submitting the ticket.
Security Analysis
The aspect people often look down upon is the security of all their data. Whenever you have customer data, it is your responsibility to protect it. So, checking if a site has good security features is pretty important.
BanaHost comes with SSL Certificate from Let's Encrypt. They also guarantee 99.9% uptime with their services. Furthermore, this platform supports CloudLinuxOS and DNS Zone Editor as well.
Key Features of BanaHosting
The key features of BanaHosting are its great User Interface and great customer support features.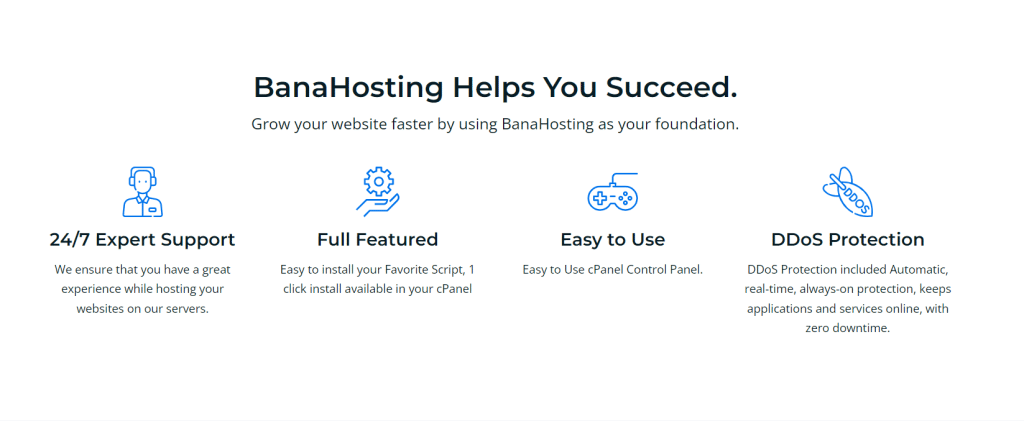 They also have a money-back guarantee that lets you try out the service as per your wish and could find out if the service is for you.
What types of web hosting are offered by BanaHosting?
BanaHosting offers various kinds of WebHosting. Their services are as follows-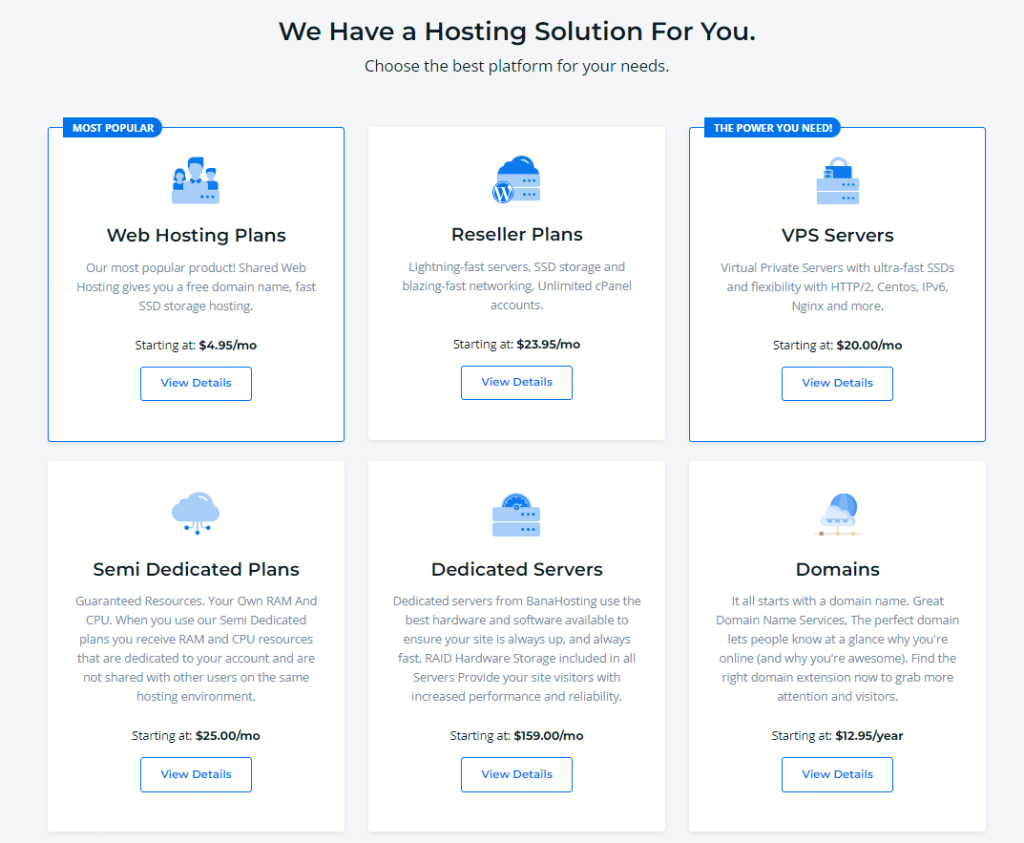 BanaHosting Domain
Besides hosting, BanaHosting also offers domain-related services.
Domain Registration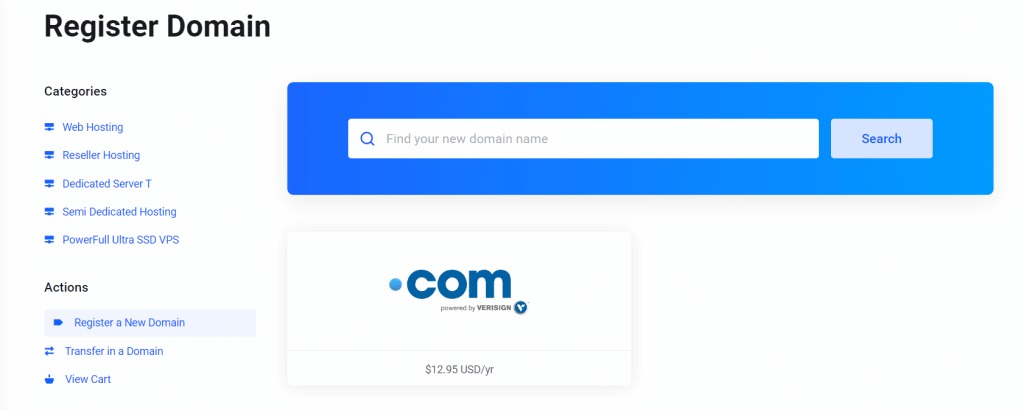 Along with various Hosting Services, BanaHosting also provides Domain Services. You can choose from various TLDs and an available domain name for yourself or your business.
Domain Transfer
If you are unhappy with your current domain provider, transferring to BanaHosting might be a good option. You can transfer your existing domain to BanaHosting depending on which type of hosting you have.
BanaHosting Pros & Cons
We may now list the pros and cons of this platform in this BanaHosting Review.
Pros
BanaHosting offers a good and intuitive user interface.
Video tutorials and knowledgebase available
Free Let's Encrypt SSL provided
Cons
They don't have call support or live chat.
FAQ – BanaHosting Review
Is BanaHosting good for beginners?
With cPanel as the control panel and with1 a click app installer, BanaHosting is quite appropriate for beginners in Web Hosting.
Does BanaHosting offer website migration?
Yes, BanaHosting does offer Website migration. Their migration is done by professionals and not automated. So, your website is migrated properly.
What is the refund policy of BanaHosting?
BanaHosting provides refunds. They have a 30-day money-back guarantee with their services.
Which is BanaHosting's best plan?
BanaHosting's plans are divided into various use cases and price points. But their best plan ought to be their dedicated server plan, which has the most performance.
How many data center locations does BanaHosting provide?
BanaHosting only has its servers in Europe and USA as of now. You can choose your service as per your requirements from these two locations.
Conclusion – BanaHosting Review
Did we answer all of your questions about BanaHosting? Are you considering BanaHosting as your next Hosting service? BanaHosting offers a great user interface and decent customer service.
With their 30-day money-back guarantee, you can try it out and see if their services are good for you.