Are you a beginner or a business owner paying extra for the services you do not even require? Do you all want a simple hosting service provider to offer you the necessities but with the best quality? Guess what we did the job for you.
ChewHosting is a hosting service provider which offers you a simple set of hosting plans which might seem simple but are pretty functional and equipped with features to run a website successfully.
Here is a ChewHosting Review we curated for you.
Overview ChewHosting
ChewHosting has its office in Italy but has its servers spread across the globe, especially in the United States. This hosting platform helps users get their websites on the internet without the slightest difficulty. It grows worldwide, intending to offer scalable and affordable hosting plans.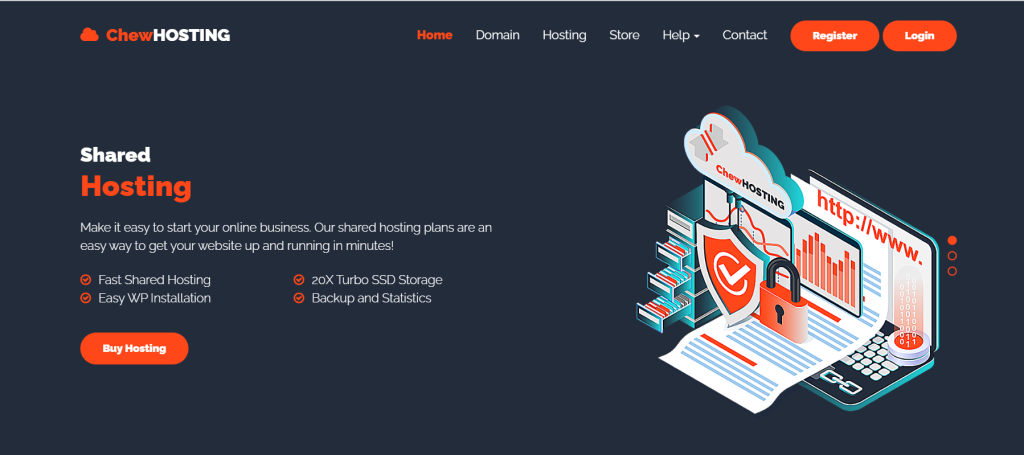 This hosting platform, ChewHosting, has a small and simple set of hosting plans that fully equipped hosting to run websites at any level, small or large. It primarily offers shared hosting and domain name registration.
ChewHosting Data Center Location
ChewHosting has numerous servers set in and around its data centre in the
ChewHosting Core Features
Let us now take a look at the core features of ChewHosting, which make it what it is.
Unlimited Bandwidth
No matter which plans you buy from ChewHosting, you do not have to worry about going beyond your bandwidth limit. How?
This web hosting platform offers you unlimited bandwidth. So no matter how large your bandwidth is, you will not be charged anything extra.
Free SSL Certificates
It would help if you made sure that the connections that your website forms on the internet are secure. It is also equally important to assist other browsers in identifying your websites as safe to make connections with them.
Therefore, ChewHosting helps you by providing free SSL certificates which encrypt your website's online connections.
Softaculous
If you value their time and energy, you would want to look for ways to get the work done fast without compromising the quality.
Applications do precisely the same. That is why your plans on ChewHosting are equipped with Softaculous, which helps you install applications with just a click.
SSD Storage
What steps would you take to keep your website's data fetching speed fast? ChewHosting would include SSD storage for your data because it is unbeatable for quickly bringing information. Therefore, this platform offers you SSD storage with its plans.
Types of Web Hosting ChewHosting offers
ChewHosting primarily offers shared hosting plans. You have three options to choose from: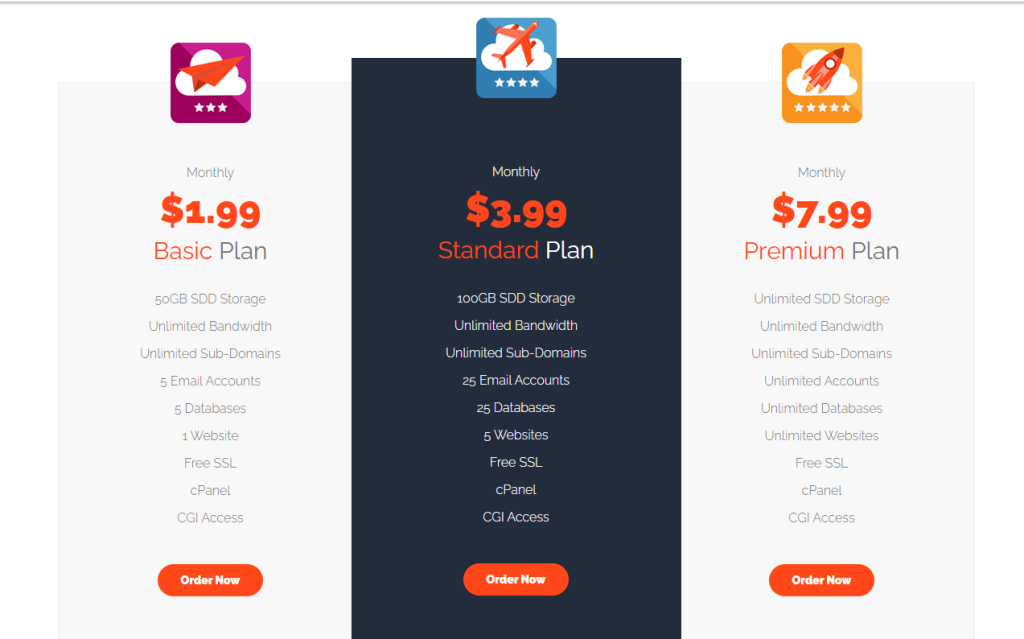 Important Note: Web Hosting prices are updated frequently. So, I request you to verify the pricing by visiting the respective websites.
ChewHosting Domain
Your website's domain name should be easy to remember as users will place your website by it. So make sure you take the appropriate steps. One of those steps would be to register your domain name at ChewHosting.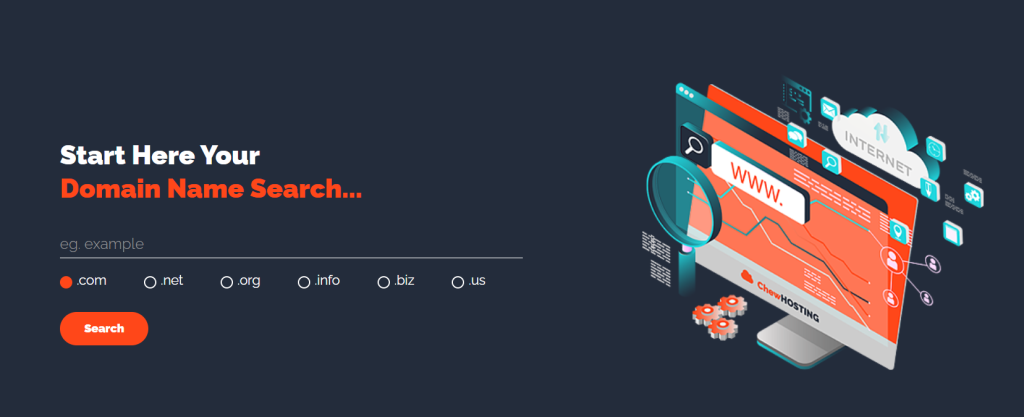 This hosting platform offers you domain name registration at prices as low as $15 a year. You can also get some more services added to it, such as WHOIS protection with a small extra amount.
ChewHosting Pros & Cons
So what are the pros and cons of buying a hosting plan from ChewHosting Review? Let us check it out.
Pros
Simple and equipped plans
Multiple server locations
Affordable plans and domain names
Cons
Not much information about data centers
Only shared hosting
Conclusion – ChewHosting Review
Let us now serve the purpose of reaching the end of this ChewHosting Review. A few things that we loved about this hosting platform is its simplicity. It does not give unnecessary information and provides simple, secure, and fast hosting.
A few things that bothered us were that it primarily focuses only on shared hosting. You might be charged for some domain services, but cPanel comes for free; that is a plus point.
Try it out for yourself as it offers a refund. So you stay risk-free for at least 30 days from purchase.