How to install WordPress?
Log into your cPanel and Click on the Softaculous icon under Software section.
There You can see Wordpress on first position.
If not, then Search for wordpress. This will open a screen with several options displayed. You will see a screen with Install, Overview, Features, and Import. Click on the Install link.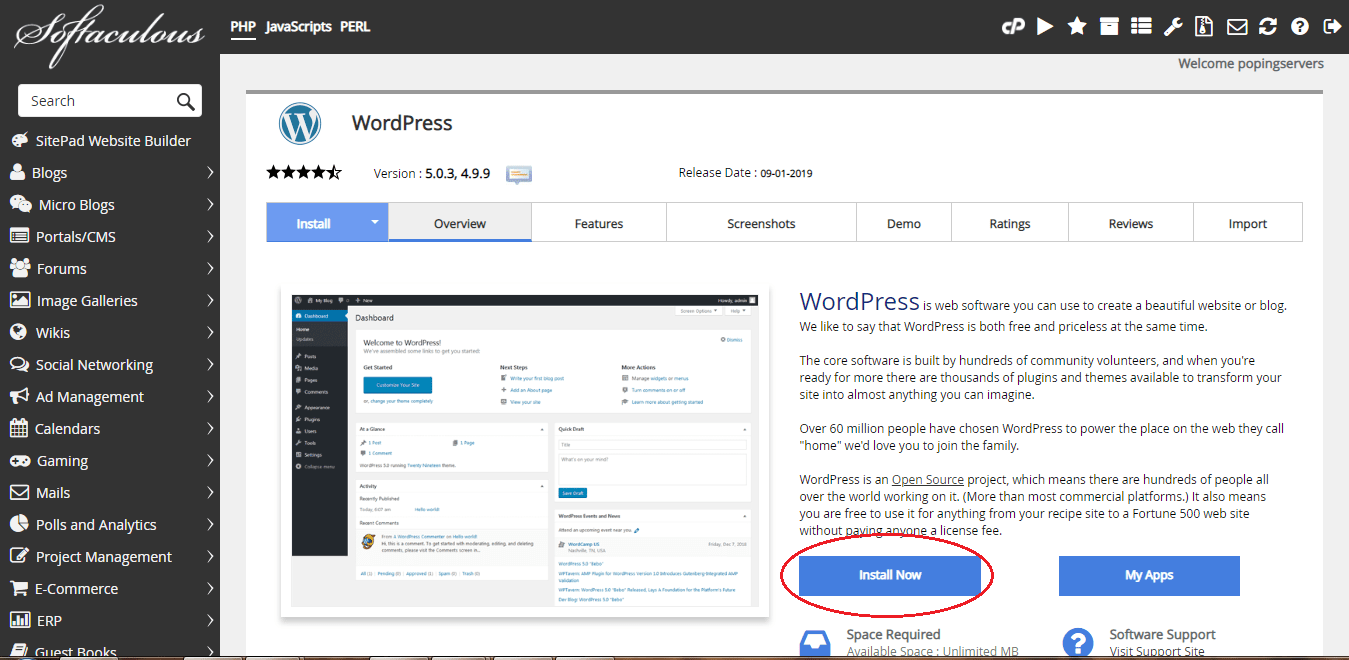 Fill in the installation details and click on Install.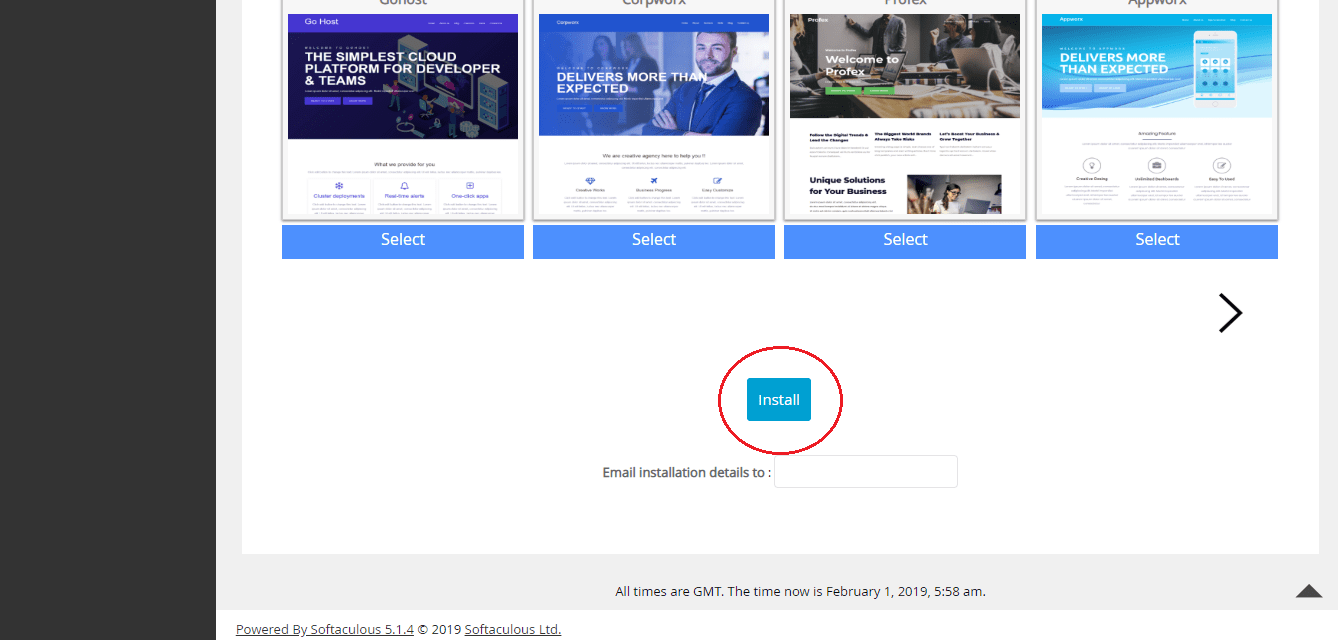 Softaculous will check the submitted data and install the files to your server for Wordpress.
Visit your website in your browser. You should see a new WordPress install.
Still have questions? Check our