How to upload files with FTP?
FTP or File Transfer Protocol is one of the best way to transfer any file from one device to another and quite popular as well, you can do the same here in GoogieHost too.
Log into your cPanel and search for FTP Accounts under FILES Section.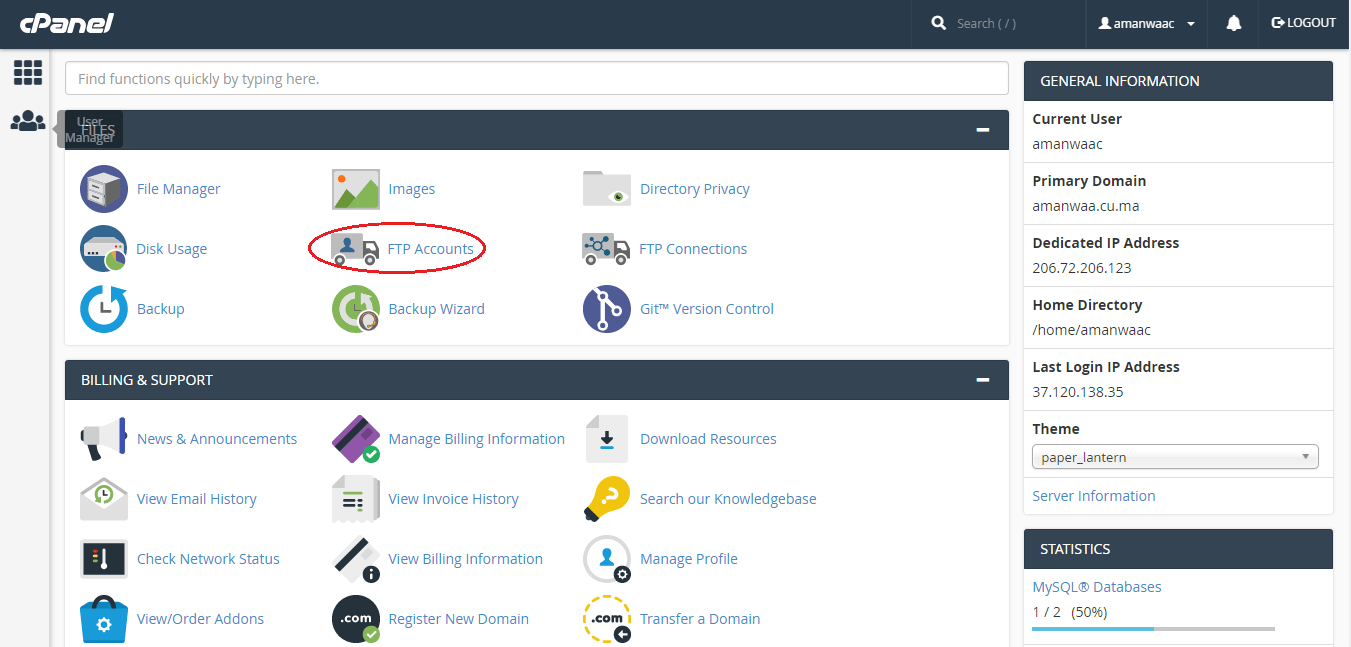 Fill your login id and password and click on Create FTP Account button.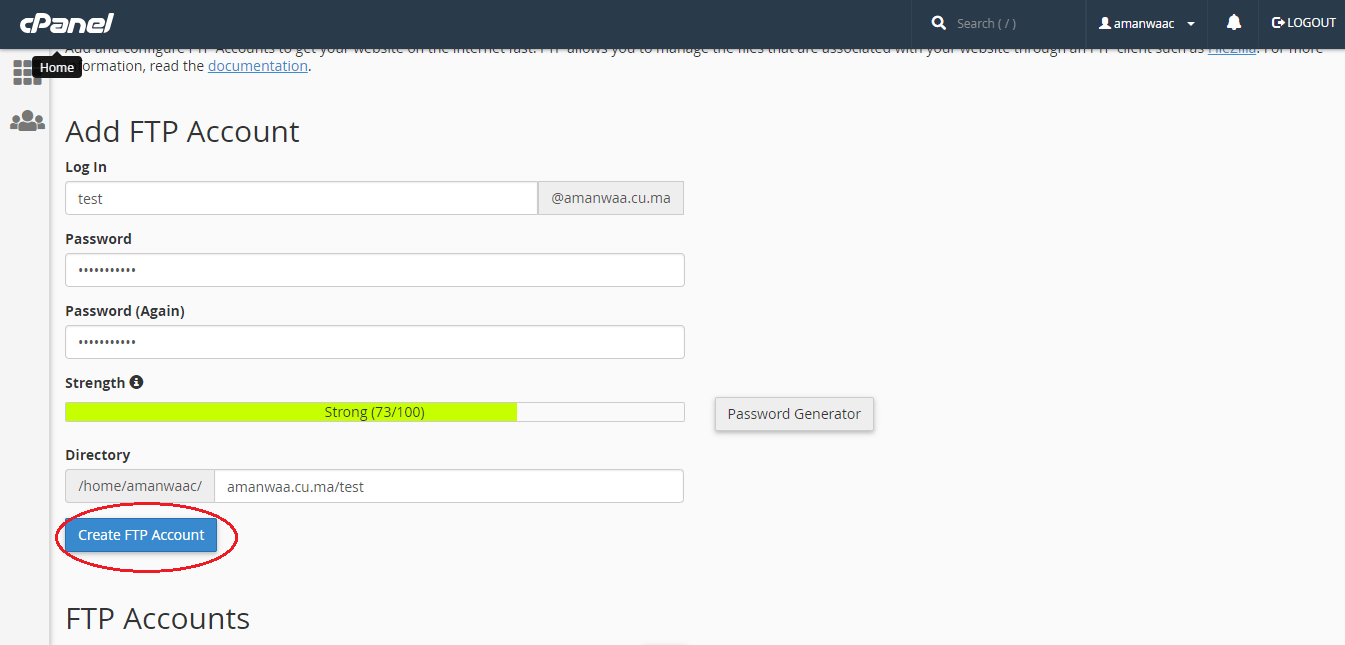 Now you can use any FTP Client as per your preference , for me it's Filezilla. And login with your credentials you just created.
Still have questions? Check our