After the virtual reality,3-D, Facebook, Twitter etc. that is the metaverse, now we will be introduced to the 3rd iteration of the internet, a platform currently under development and is built on the concept of edge computing that hopes to change the working pattern of the internet, which embodies ideas including decentralization and token-based economics.
The term was first created in 2014 by Ethereum co-founder Gavin Wood. The idea of Web 3.0 only gained traction in 2021. It may sound like rocket science, but the concept behind it is a dream of an internet that will impact us all.
With web 3.0 now making headlines everywhere, it's pretty clear that the next internet revolution is here.
Web 3.0 is an iteration of web 2.0. Is it?
Under the Web 2.0 concept, the internet became more social with the new web applications being developed daily to attract users and create an atmosphere or virtual relationship, which brought people closer.
Internet users were encouraged to connect through social networking services, blogs, internet video calls, youtube, etc., leading to vast amounts of data and content creation. Most of the data is dispersed and not optimised.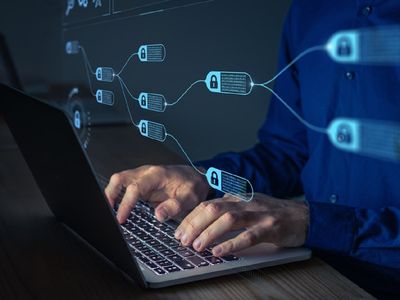 These data are in the form of users' personal information primarily controlled by tech giants including Amazon, Apple, Meta, Microsoft and Google in the current Web 2.0 stage.
This is creating privacy issues and users may think that they have lost their freedom over their personal, business or financial data as one has to comply with the company norms put aside before using the services offered by those companies, before signing up, for example, End-user license agreement.
But Web 3.0 is even more than just setting up relationships and is foreseen to overcome the above issues of user freedom and accessibility to the internet. Additionally, Web 3.0 is believed to be more user-specific, which will ensure data security and privacy while avoiding the risk of Internet hacking and data redundancy problems.
To put it as simply as possible, Web 3 is the 3rd iteration of the internet. The platform is currently under development and is being built on the concept of edge computing. It uses the platforms of blockchain, cryptocurrency, NFTs and other such technologies. The basic idea around it is to take advantage of all the world's devices while incorporating "decentralization" as a key concept.
New York Times had already coined the term way back in 2006, but it only gained popularity after Ethereum's Gavin Wood's phenomenal efforts.
Nischal Shetty, the CEO and Founder of WazirX India says that web 3.0 is "ownership driven". He says, "The idea in Web 3.0 is to combine both information and identity, but also bring a new layer, which is the value layer. The layer where you get ownership of what you do online"
On paper, Web 3.0 will be difficult to gain control of due to its decentralized format. It aims to improve privacy, data security and scalability which web 2.0. lacked.
Nischal Shetty believes Web 3 will bring value to the user in an efficient manner, unlike in Web 2.0. "all of these products on Web 3.0 are being built on the blockchain so it has become really easy to give value back to users through tokens. And that's where the whole democratization, ownership or community-driven growth is possible"
While all this sounds good, there are some who totally disagree with the above explanations, and among them are tech moguls like Jack Dorsey and Elon Musk.
The founder of Twitter and current CEO of Square is dubious about the so-called "democratized internet." Dorsey says that since Venture Capitalists are the biggest investors in Web 3.0 so far, they will end up obtaining complete control. On the other hand, Nischal Shetty says that the investments in Web 3.0 are what will build the whole platform. He also says, "early days of anything will bring confusion…and eventually, true Web 3.0 products will emerge where we won't have to worry about control."
Currently, the companies that are running their businesses on the Web 3.0 model are mostly private startups. These companies are working on developing financial and social media platforms. Some companies are developing payment platforms while there are those that are building games on 3.0 business models.
The revolution has also reached India. New projects for Web 3.0 are being built every day. Nischal Shetty believes that there are more projects still under development and on their way.
As far as the future of Web 3.0 is concerned though, it looks bright. Back in 2019, the investments in cryptos and Web 3.0 products amounted to around $9 million. This figure rose to around $25 million in 2020. And 2021 saw an even bigger jump with investments touching a massive $516 million, a whopping 20-fold jump. It's clear that Venture Capitalists are betting big bucks on the internet revolution.
Though it still remains mysterious to see exactly how the internet will change, one thing is clear, the revolution is here.