Server 9 is currently down please allow 24 hours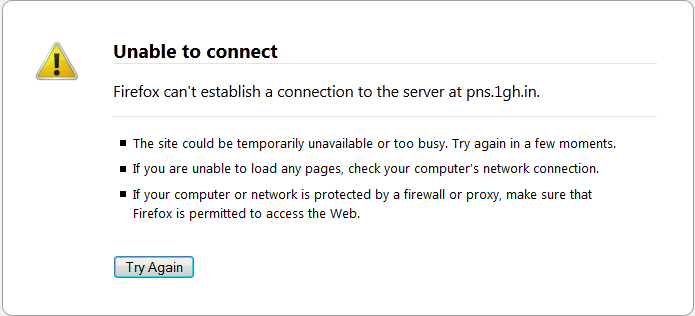 Last night our technical team reported an unusual activity on our SERVER9 (Server 9 is currently down) which is located in United State, website hosted on this server may experience following errors…
Unable to connect
Firefox can't establish a connection to the server at youdomain.

Blank page with no errors

Takes too much time to load your page
We request to all users associated with this server, kindly allow us at least 24 hours to fix this issue. Our technical team cancelling all the spam, inactive and websites created for back links only accounts to improve our service quality.
Please try to open your website after 24 hours…
We are sorry that this post was not useful for you!
Let us improve this post!
Tell us how we can improve this post?