With the extensive analysis of frauds last year it was noted that the E-commerce industry lost $17.5 billion because of frauds. But the Juniper analysis this year (26th of April) predicted 18% up-fold in frauds.
They have mentioned that there will be a loss of over $ 20 billion by 2021. These frauds are more prone to unaware infants in e-commercial business.
Since last year the equation of marketing has flipped. After so frequent lockdowns digital appearance became the only choice for survival. Thousands of vendors acquired e-commerce for profit and exposure.
This gave bait for elevation in e-commercial frauds more vigorously. Frauds have become more frequent and injurious day by day.
The main cause of rising frauds could be many, unaware businesses and lack of security preferences are basic. Digital appearance gives much exposure to frauds to the customer and business both, though the damages differ.
Businesses get frauded for stealing their data and their customer's personal details for data breaching. Cons also manipulate billing schemes of the company to generate false bills for personal benefits.
Business employees can also cause asset misappropriation to divert payments. This could be prevented through a background check of the employee and setting limitations on payments.
The customer could be a victim of fraud. In case when they paid for something online and didn't receive their order or when extra money is credited through their account.
The cheaters will also attract customers for more expensive purchases with offers and free gifts. Precaution and attentiveness like preferring to COD, going for review, will save customers
Don't let cheats shame your business.
Commercial frauds not only leave deep wounds of financial loss but also cause great disappearance of trust with their customers. The news of fraud will also raise many questions against the security policies of the company.
The businesses sometimes become much more prone to feuds than they are exposed to customers. The cheats are always one step ahead when it comes to security.
They may cause expensive damages to the business and leaves to trace. In this case up to date security is the only option to protect your business from getting ashamed of fraud.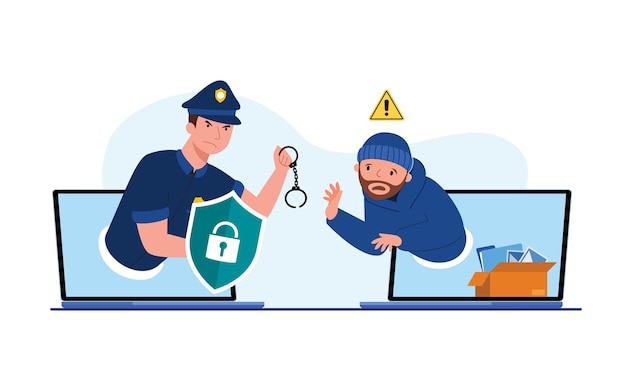 Data breaching is an uprising issue of the century, which may lead to customers dejecting for security. Keeping your and your customers data safe from the frauds help businesses strengthen relations with customers. Time where freuds comes with new methods of cheating e-commercials security is essential to stay afloat.
Daily updated and more advanced technologies come into the market to give your website several layers of security similarly on the other hand the fraudsters are exploring the latest ways to steal data from the less protected and new to the game of e-commercial.
Most of the businesses are friendly with the term SSL which makes data breaching and hacking events useless. SSL means Secure Socket Layers, which works as the protection for both the company and customer by encrypting information with 256- bit encryption.
PCI compliance patrols your website providing a secure environment. PCI DSS means the Payment Card Industry Data Security Standards ensure proper password protections, protects cardholder's data and other standards to avoid frauds.
Serious monitoring over the transaction is made necessary for businesses to have a regular check over the consistency of payments. Consistent transactions create great suspicion of being. Companies need to keep a hold on them.
Many companies decide to set limits on the purchases done by the customer to limit the probability of fraud by the company. Others have also set a limit on the amount of value purchased for the day. This all decreases the loss caused by fraud.
Using an address verification system( AVS) is getting more often necessary for commercial business. You have heard about the frauds when a purchase is done through a credit card and the buyer found it to be anonymous. AVS prevents these kinds of fraud by comparing the values of the billing address to the address on the file of the credit card office.
After making sure that the above-mentioned company also needs to keep employees educated regarding their responsibility to secure, using advanced tools for cybersecurity can help businesses shield them.
Especially during the special offer time, the security parameters can never be overlooked. It has been observed through research that frauds are more frequent during special offers by e-commercials.
In the consistent game where the e-commercial strives to protect their website from getting fraud and frauds coming up daily with a new method of stealing data without leaving a trace, consistent alertness is the key to survival.
Predictions like an 18% rise in e-commercial frauds have raised the issue of cybersecurity among the new e-businesses. But the updated website with security and regular check over the transaction will be fortunate for the company
Reference:- https://www.juniperresearch.com/researchstore/fintech-payments/online-payment-fraud-research-report