Deluxe Hosting Login is a web hosting provider serving its clients with fast and secure SSD servers. It has various web hosting plans suitable for your needs.
They provide top-notch technology and managing of your website. Read the article further to enjoy their exceptional services and features smoothly.
We have provided instructions for Deluxe Hosting login, accessing webmail in deluxe hosting, changing domain name servers manually, creating a backup of files using an FTP account, accessing payment history and backing up the WordPress database in DeluxeHosting login.
How To Sign up For Deluxe Hosting?
Signing up for Deluxe Hosting login is quite easy and simple. Follow the below steps to successfully become a member of Deluxe Hosting:
Step 1: Open your internet browser.
Step 2: Go to the homepage of Deluxe Hosting. You can type in the following link:
www.deluxehosting.com
Step 3: On the homepage, click on the Sign Up button on the top right corner.

Step 4: You will be redirected to the sign up page and here you will see options for Hosting plans. You can select and order any one suitable to your needs.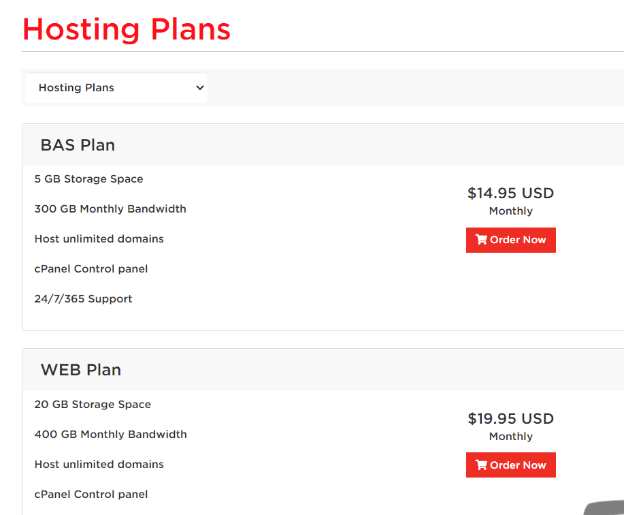 Step 5: After ordering, and paying for that suitable plan, you will get a registration form where you can register with a Delux Hosting login.
If Also you want to know about Bacloud login: Details Client Area, VPS Management Panel
How To Access Webmail in Deluxe Hosting?
To access Webmail in deluxe hosting, follow the given instructions:
Step 1: Log in to your cPanel and open your dashboard.
Step 2: Here select the option that says 'Mail' then click on the Email accounts icon.
Step 3: Find the account whose Webmail you want to access, and click on the More option that is corresponding to it.
Step 4: Click on the 'Access Webmail' option.
Step 5: Enter the password associated with that email account.
Step 6: Click on the Login button.
Which Webmail Application Should I Choose?
Top Webmail applications you can choose from are Horde Groupware Webmail Edition 5.11, Roundcube Webmail 0.91 and SquirrelMail 1422.
Each one has great features for webmail that you can access and use comfortably.
These top 3 webmail applications are great to log in to your webmail account.
How To Create A Backup Using FTP:
To create a Backup of your files using an FTP account, follow the below instructions. Here we have given the steps to backup with a software called 'Firezilla'.
Step 1: You can back up using FTP by getting assistance with the Filezilla FTP client.
For that, you need to download and install Filezilla on your PC. To download the same, go to the following link:
http://filezilla-project.org/download.php
Step 2: Connect your FTP account to Firezilla using the Quick Connect feature. To do so, you will need the information about Host, Username, Password and Port.
Step 3: Download your files by right-clicking on them and selecting the download option. They will be stored in the folder that you can create in Firezilla.
Do you want more information about How To Shinjiru Login With DDoS Protection, cPanel?
How To Set up Custom Nameservers?
You can set up your custom Nameservers on deluxe hosting manually by changing and updating the default nameservers. Follow the instructions that are given below to set up custom nameservers in Deluxe Hosting login:
Step 1: To change the Nameservers of Deluxe Hosting, Firstly login to your client area through Deluxe Hosting homepage.

Step 3: Here you will be shown a list of all your domains. Locate the one you wish to edit. Click on the icon shown below.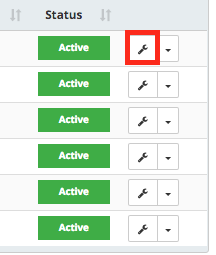 Step 4: Click on the third option that says 'Nameservers'.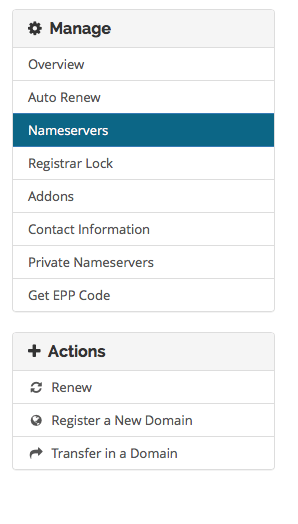 Step 5: Select the option 'Use custom nameservers'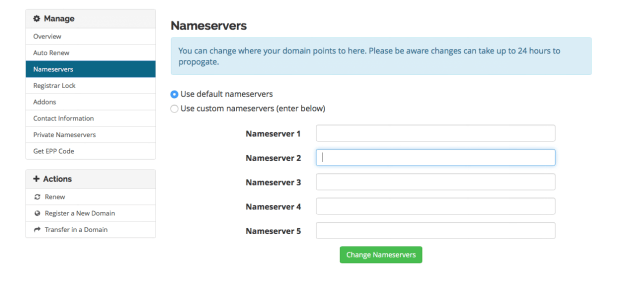 Step 6: Enter the nameserver you want to and click on the button below that says 'Change Nameservers'.
If Also you want to know How to Googiehost cPanel login: Easy way to access the control panel, Client Area
How To Access Your Payment History In Deluxe Hosting?
Deluxe Hosting login has all your payment history as invoices of the purchased products in one section. To access your payment history in Deluxe Hosting, follow the instructions given below:
Step 1: Log in to your Deluxe Hosting's client area.
Step 2: On the dashboard, locate the 'Invoices' tab and click on it.
Step 3: Here you will get a list of your invoices.
Step 4: This is how you can see your payment history. You can select the invoice number that you want to see and also can download or print the same.
How To Backup WordPress Database Using PhPMyAdmin?
Step 1: Log in to your cPanel.
Step 2: Go to the Databases section and click on 'phpMyAdmin'.
Step 3: Select the preferred database that you want to back up from the list of databases shown in the left pane.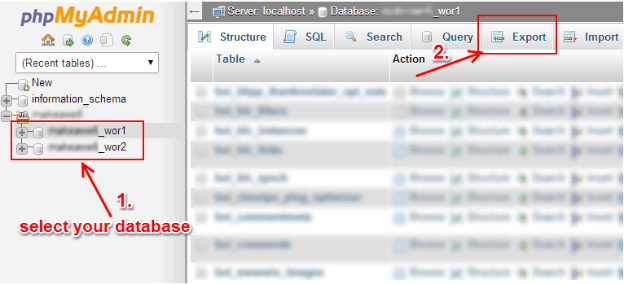 Click on the Export button.
Step 4: Select the Export Method as Quick and Format as SQL.
Step 5: Click on the Go button.
You will get SQL file i.e. the database file downloaded on your PC.
Conclusion
DeluxeHosting is a great web hosting company. We hope our guide will help you through your user session with the DeluxeHosting login.