CloudWays Review: Managed Cloud Hosting (2020 Edition)
Response Time
107.66
ms to load
Cloudways is a new innovative next generation and high-performance hosting platform. It is a cloud hosting service for you to operate your website on the cloud server. Unlike the normal web hosting service, the Cloudways bring you completely different ways of using hosting service. Cloudways is a smart technology that enables you to manage your hosting platform with regard to your requirements. And you will pay for the amount of service you used; there is also a free trial which will allow you to manage the whole system before you purchase them.
Cloudways Black Friday Sale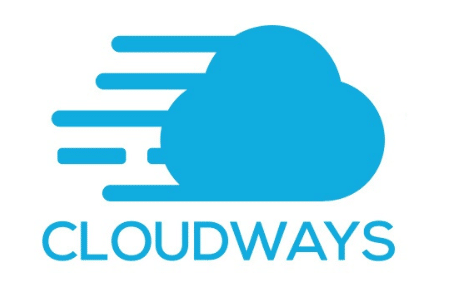 40% OFF
Expired on: 31-12-2019
Cloudways 40% OFF on Black Friday
Save 40% on Cloudways Managed VPS Hosting with Superfast Loading speed and WordPress optimized droplets from your favourite cloud network like DigitalOcean, AWS, Azure, Vultr, Google
And the best part is, you have got a total of six Affordable Cloud Hosting Platforms in the Digital ocean cloud provider which you can choose according to your need in the service. All the six Cloud Hosting Platform has six different unique features which we will discuss it in details below-
The Cloudways company is using the cloud server to host any website and currently, the Cloudways is operating hosting on Digital Ocean, Vultr, Amazon Web Service and Google cloud platform live. All the cloud hosting providers are created for efficient and user-friendly service. And having the most prominent feature as well as pricing of the cloud provider.
Depending on the different cloud platform the features also differ. So let us see the variation in the feature of the following the cloud provider-
Digital Ocean– Digital Ocean is the first and cheapest cloud provider which is also the most popular among many users. It has features like 99.9% uptime, Bandwidth with affordable price, scales always up and covering 7 global locations.
Vultr- Vulture is the second cloud provider with features having 99.9% uptime, Bandwidth with affordable price, scales up and covering 14 global location
Amazon Web service- This is a much more improved cloud provider having up to 99.999% uptime, Bandwidth which you can pay as you require, scales up and down and covering 9 global location
Google Cloud platform- here the platform is expensive while the quality is best having 99.99% uptime, pay as you need for bandwidth, scale-up & down and covering 3 location.
Read: HostGator Reseller Hosting Genuine Review
CloudWays Pricing and Features
Comparing with the other web hosting service, you will not only get the domain but also will have a personal cloud account for your website to manage the cloud hosting service. So according to the memory space, the platforms are categories- as discuss below
This platform gives you 1GB RAM with 1 Core Processor and memory of 25GB Storage. The 1TB Bandwidth and unlimited installation. This platform will cost you up to $10/month. In this platform, you can also try for a free trial or get $30 free credit immediately after you purchase the platform.
This platform will give you 2GB RAM, 1 Core powerful Processor with 50GB memory for Storage along with 2TB Bandwidth and unlimited installation facilities, The estimated Price for this platform is $22/month. And also, you will receive a free credit of $30 on an immediate purchase.
Read: BlueHost Shared Hosting Review
In the 4GB platform, you will get up to 4GB RAM, 2 Core powerful Processor along with 80GB memory for Storage. The Bandwidth is 4TB and unlimited installation facilities, The Price for this platform is $42/month. And there is a free credit of $30 on an immediate purchase.
This platform will give you 8GB RAM having 4 Core Processor with 160GB memory for Storage and 5TB Bandwidth and unlimited installation facilities. The Price for this platform is $80/month but no more Free credit on this purchase.
Features include 16GB RAM, 6 Core powerful Processor with 320GB memory for Storage along with 6TB Bandwidth and unlimited installation facilities, you can buy this platform at $135/month. Such expensive platform only comes with a great feature with maximum space bandwidth and everything.
There is also an additional feature of these platforms which enables you to use or handle it very easily and perfectly.
The free online support is the most important feature we all need as if we are in trouble while operating or installing the service the expert team is ready to help immediately.
There has not been any situation or unhappy customers but if you are not willing to continue the facilities you can also get a refund if you seek 30 days of duration from the date of purchase.
You are also made available with the Email account which may be limited on free whereas unlimited on paid. There are many more Email Add-ons from which you can easily get buy one for your use.
There are numerous web hosting solutions out there, but selecting one that you won't remorse later is problematic. Among the dissimilar suppliers, Cloudways will with confidence catch your care with its unique but easy approach to web hosting.
Choose From 5 Cloud Hosting Facilities
Insanely Fast Servers
Easy To Use Control Panel
24/7 Support & Live Chat
Free SSL Certificates
One-Click Staging For WordPress
Free WordPress Caching Plugin
Doesn't Include Email Hosting
Lacks File Manager
Care Can Be Technical
Can't Register a Domain Name
Bigger Server Means a Bigger Fee
Multisite SSL Limited to 100 Sites
So these are the important details about the CloudWays cloud hosting service which will serve your website very genuinely. On purchase, you are getting facilities for either free trial or $30 Credit when bought immediately. So the choice is yours; grab a good cloud hosting platform now. The price of all the platforms may differ somewhat very dramatically but you will get the promising quality which will surely help you most of the day in the future.
We are sorry that this post was not useful for you!
Let us improve this post!
Tell us how we can improve this post?