With the increase in the use of cloud computing these days for almost every web-related work, the domain of cloud computing is gaining popularity with each day jumping to manifolds. Here I am giving you full AvertHost Review, so lets get started.
Cloud computing, alongwith all other web services, is what an Internet service provider needs these days. The whole work related to website designing and website loading comes from web hosting, and this makes Averthost the most trusted service provider as they offer reliable and secure VPS hosting solutions.
About Averthost
Averthost is one of the leading web hosting service providers that offer cloud computing services too. It has a dedicated team and is also a dedicated server provider, which makes it a very popular and the most useful service hosting website in India. It also provides its customer's web hosting, email, and SaaS services.
Its motto has been to provide the best service to its clients and ensure that its professional and technical team is always there for its users and clients. The company has a wide network of clients worldwide, with a good number of users in India as well.
Test and Analysis
For a web hosting service provider, some components are essential to the whole experience. Thus, we have tested these components of Averthost and here are our results:
User Interface & Ease of Use
The website's interface is user-friendly with all the features available on the home page that a new user wishes to have about the service provider. It has an interactive screen display to make all features of its company available for a clear insight for the user.
Averthost Customer Support
The company ensures a 24/7/365 service to its users. The live chat available on the website is amazing. Email address, phone number, and even the headquarters address are available on the company's website.
Security Analysis
The security features that the website provides are really reliable for the user. It ensures an auto-update option, Free SSL Certificate, a firewall, and safe database management for the user.
Key Features of Averthost
These are the key features of Averthost which stand out from the rest of their lineup.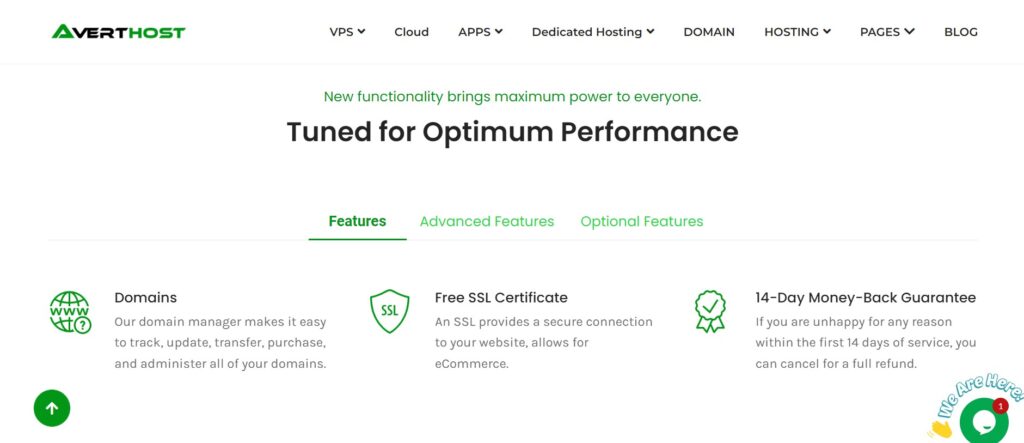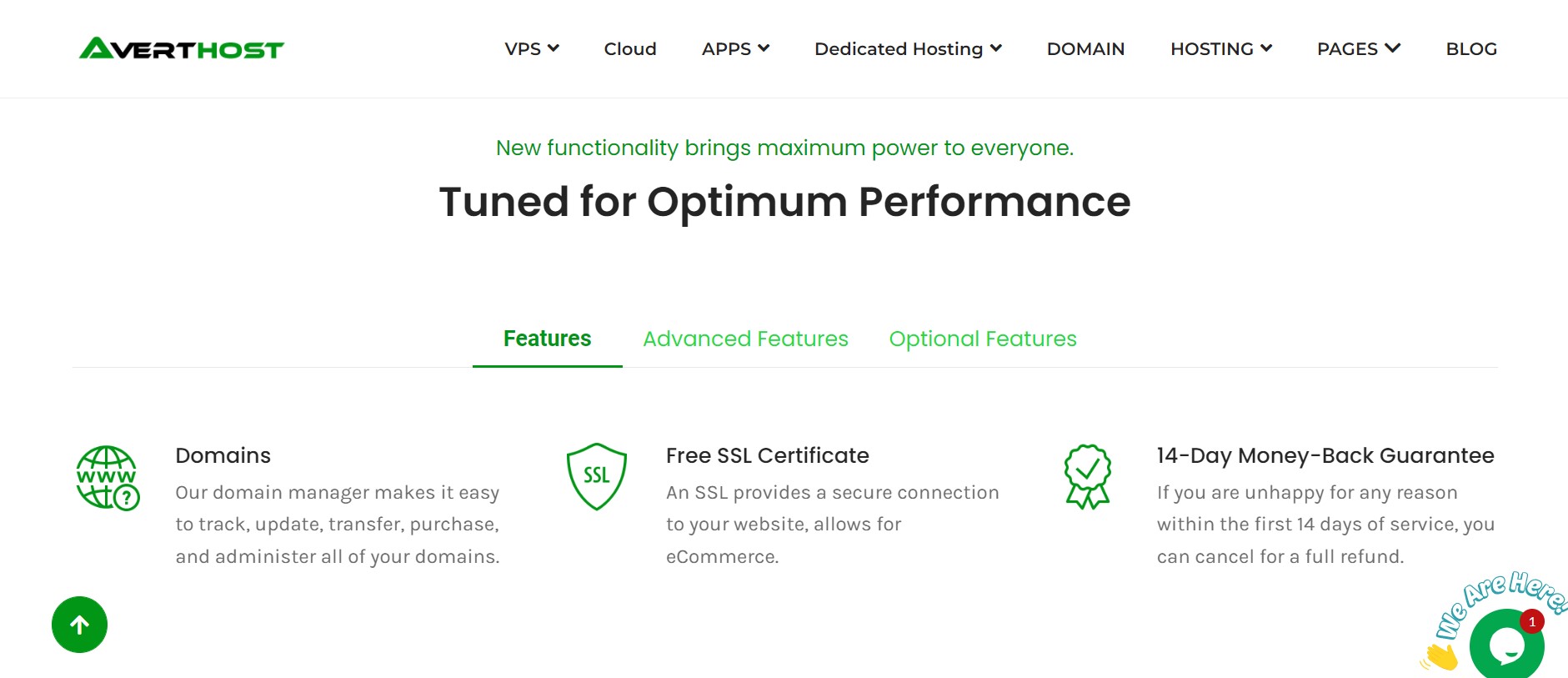 Types of Web Hosting Averthost offers
The various types of web hosting that Averthost offers are listed below-
Averthost Hosting Pros & Cons
After reviewing the key components, features and the different types of hosting provided by Averthost, its time we mention the pros and cons of Averthost as compared to other web hosting services.
Pros
24/7 customer service is available for the user 
High-security coverage of the user's data.
A wide range of domain services is available.
Cons
Only first-time accounts are eligible for a refund.
FAQ's – AvertHost Review
Is my data safe? Do you take backups?
Yes, your data is absolutely safe on Averthost. There is no need to take up backups and then keep your storage used up for a longer time.
Where are Averthost Servers located?
Averthost has its center in Jaipur city of Rajasthan State in India.
Which payment method do you accept?
Averthost accepts all payment methods, including Razorpay(which allows UPI payment), Bank transfer and PayPal.
Conclusion – AvertHost Review
Averthost is the most reliable service provider when it comes to web hosting. It has all the features that a web designer searches for in a web hosting service. So, to have a smooth web designing experience, you must once try your deal with Averthost.
The most amazing feature of Averthost is its customer service provider facility, and out of the many measures of connection, the best part is the live chat option.
One should definitely use this web hosting service provider for designing their website if they think these features suit their requirements!